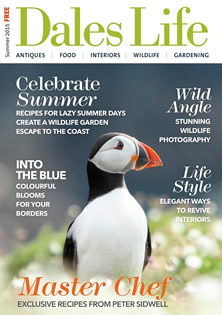 Dales Life is a high quality quarterly magazine for North Yorkshire. With incisive restaurant reviews, the latest health and beauty news, gardening tips, advice on collecting antiques, wine recommendations, travel reports, book reviews and recipes from celebrity chefs - plus features on businesses and events in the region.
The Fettling Fairies are delighted to be featured in a full page article in the latest Summer 2015 edition.
You can read this edition of Dales Life here http://goo.gl/YFGMhi. See the article on page 19, one of our sideboards in the Lifestyle section, page 13 and our advert on page 8.